Community Feedback
We highly encourage all users to provide feedback and make requests for changes you would like to see.
Frame is in constant development and will continuously be updated with new features!
Feature Requests​
To create your own requests and vote on future changes, visit Feature Requests for Frame.
Here we have listed all ongoing requests, their current progress, and the amount of votes they have received.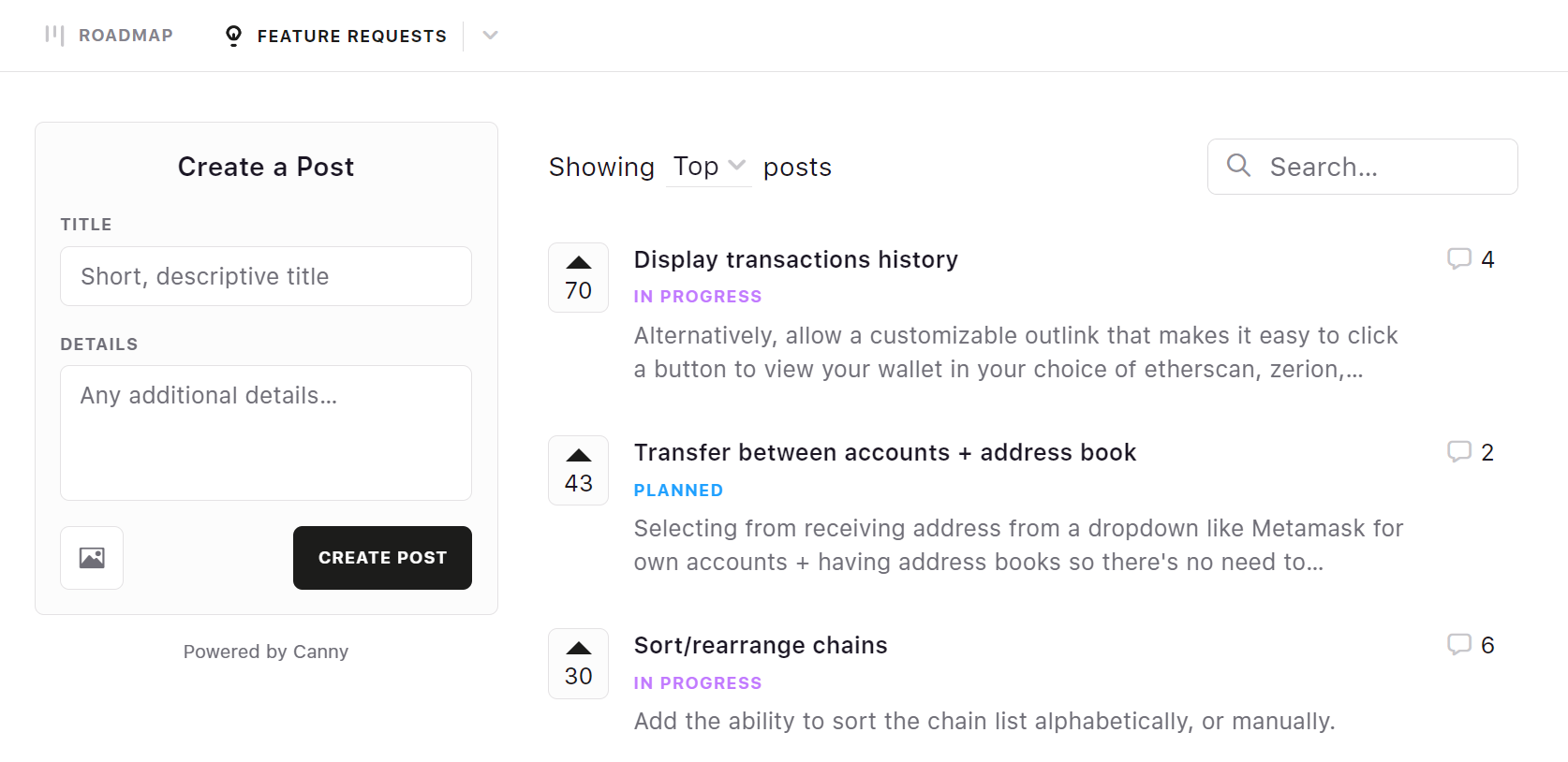 FAQs for New Users​
The majority of our information is in our community Discord server and will be the best method to reach out for support with any issues.
We have compiled FAQs for using Frame through our #faq channel. You can view these posts through the FAQ Channel on Discord.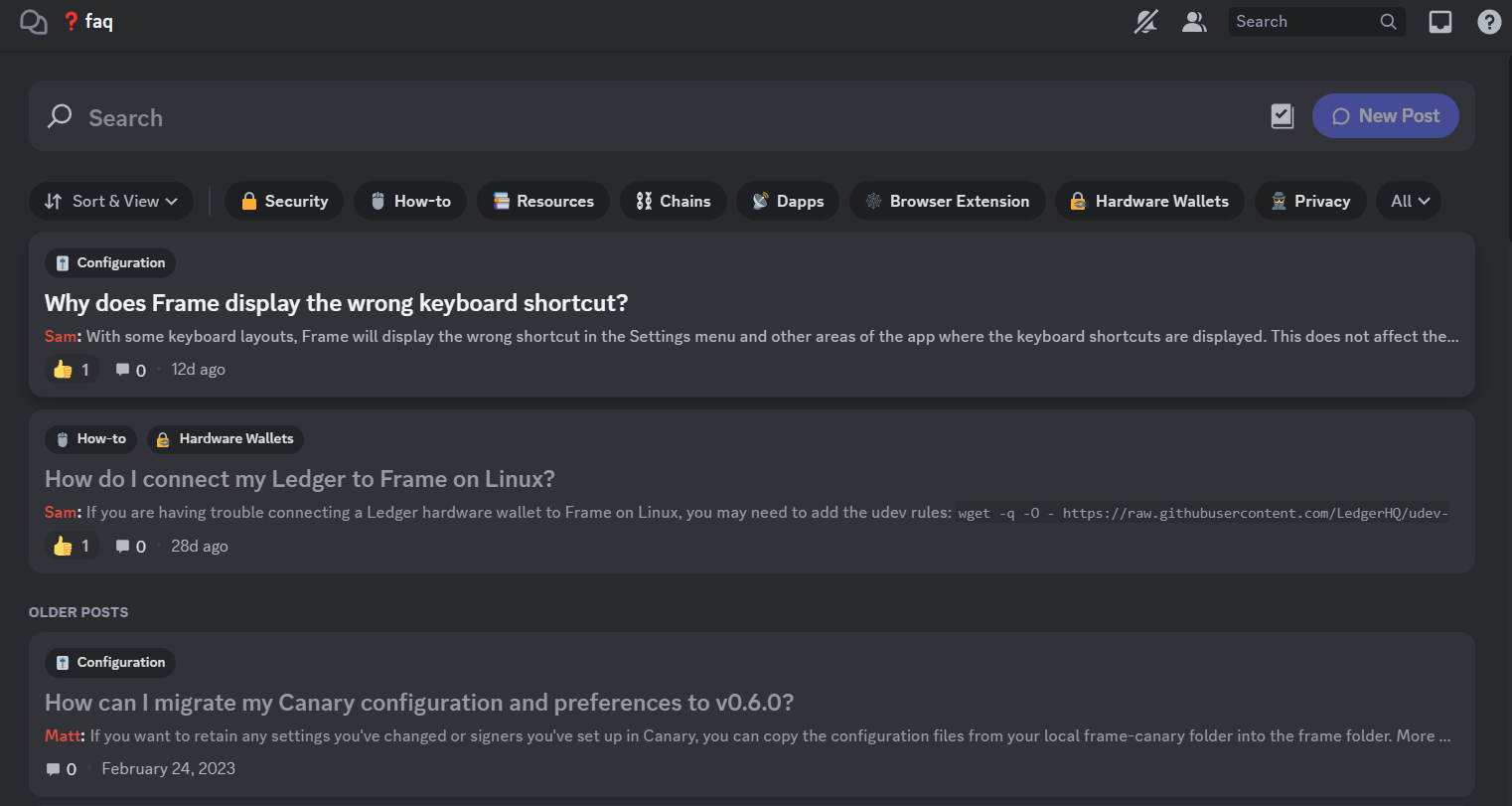 Tagged Issues​
We currently have our support posts tagged with specific categories. These include:
Bugs
Send Dapp
Extension
Windows
Ledger
Gridplus
and many more
Each of these tags can be searched through our #support channel while we upload these to our documentation.
To submit your own issues, visit our Support Channel on Discord.